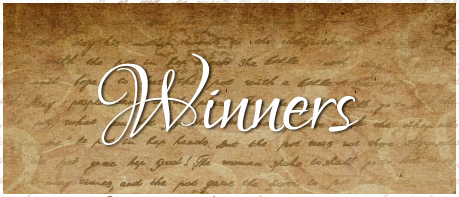 To wish you a Happy Halloween
I am having a Halloween Giveaway!
October 19th - October 31st
As a special treat, I am giving away (1) Alexa Grace's Deadly Trilogy Boxed Set - Kindle Version & (1) Alexa Grace's Deadly Trilogy Boxed Set - Nook Version! To be entered in the drawing, leave a comment on this post, including your email address or enter using the rafflecopter. Contest ends October 31th at 11:59 PM Eastern Time. Winners will be picked using random.org.
From bestselling new author Alexa Grace, three books with non-stop suspense and a healthy dose of passion will have you holding your breath from the first page to the last. With more than 600 5-star reviews, it's time for you to discover the Deadly Trilogy: Deadly Offerings, Deadly Deception and Deadly Relations.

In Deadly Offerings, Book One, Anne Mason thinks she'll be safe living in the Midwest living on a wind farm left to her by her ex's mother. She may be dead wrong. Someone is dumping bodies in her corn field and telling Anne they are gifts—for her!
As the body count rises, Anne realizes a cold-blooded serial killer is patiently waiting and watching her every move. And he won't stop until he ends her life. It is clear there are no limits to this killer's thirst for revenge or how far he will go to get it. Deadly Offerings is currently FREE on
Amazon
.

In Deadly Deception, Book Two of Alexa Grace's Deadly Trilogy, enter the disturbing world of illegal adoptions, baby trafficking and murder with new detective Lane Hansen and private investigator Frankie Douglas.
Lane Hansen has a problem. He needs a woman to portray his wife in an undercover operation and the only females on his team are either very pregnant or built like linebackers who prefer the other team. Then he remembers gorgeous P.I. Frankie Douglas — a woman who could take his breath away by her beauty and take him down in 2.5 seconds. Unfortunately, he's the same woman he treated like a one night stand six months before.

In Deadly Relations, Book Three, a serial killer of young women hides in plain sight in a quiet county in the Midwest. He hides behind a friendly face that inspires trust, a personality that is charming and persuasive — and has a rage to kill he can't control.
Detective Jennifer Brennan, still haunted by her abduction five years before, devotes her life to serve and protect others. So when three young women go missing and are found murdered on her watch, she vows to find the killer — or die trying.
a Rafflecopter giveaway