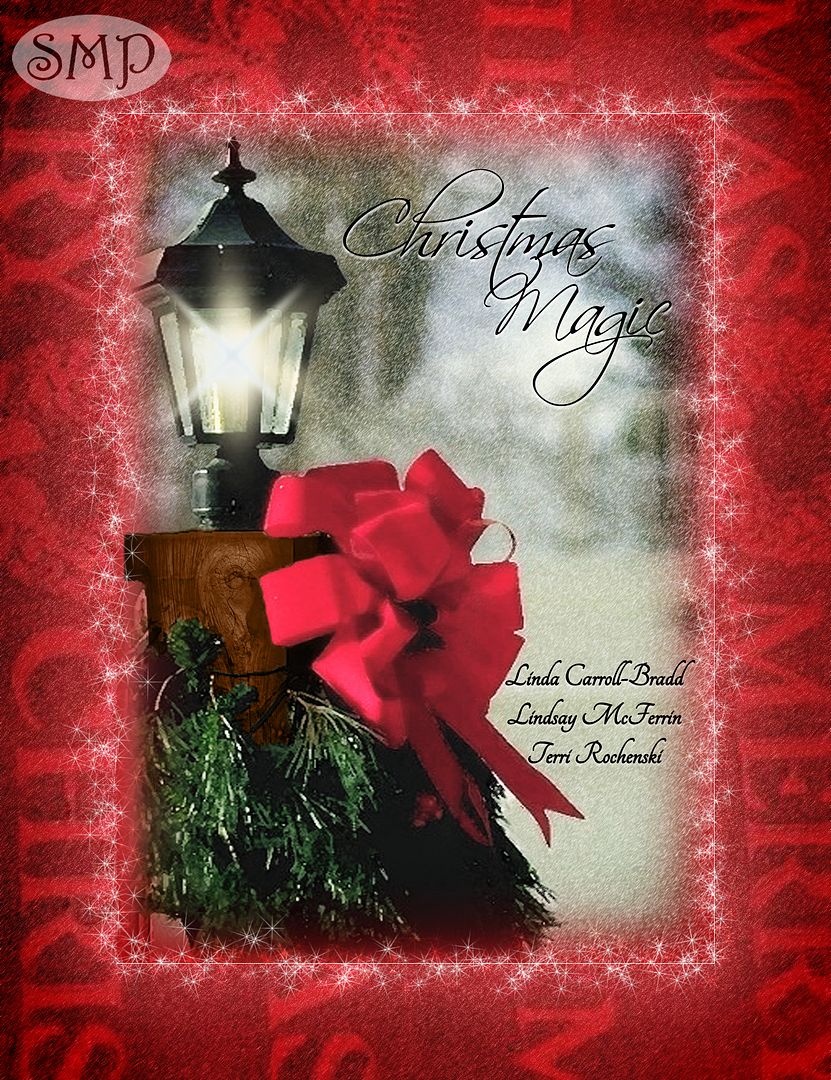 Title:
C
hristmas Magic Anthology
Authors:
Linda Carroll-Bradd
Lindsay McFerrin
Terri Rochenski
Genre:
Contemporary Romance
Source:
Publisher
Publisher:
Still Moments Publishing
Published:
November 12, 2012
Rating
:

Now is the time when many readers are looking forward to getting in the mood for the holidays by reading romance novels with a Christmas theme. This collection is especially nice...the three lovely holiday stories in this collection are the perfect thing to read at the holidays when things are stressed.
Wishes Come True by Linda Carroll-Bradd
This is a delightful holiday tale about who small-town girl wants to sell her family's bakery then relocate to the big city. Her plans get altered slightly when the town's golden boy returns home to raise his daughter. Everything is better with sprinkles...
Harbor Homecoming by Lindsay McFerrin
The supporting cast was equally entertaining and fun including the dog! Readers will love the dog in this story, and personally I want a Bear for my very own. Anyone looking for a true holiday love story that shows real emotion this is a pleasant one. He may have come to settle his aunt estate, but he inherited more than just property.
Beginning of Forever by Terri Rochenski
At first I wasn't sure where this story was going. The more I read, the more I liked the story line. This story was about people re-opening their hearts and turning grief into love. This story has a wonderful Christmas ending. Curl up in a chair, wrap yourself in a blanket, drink some hot cocoa, have some warm cookies and enjoy this story. I did! This is my favorite of the three.
Disclosure: The publisher, Still Moments Publishing, provided this e-book to me free of charge for the sole purpose of an honest review. All thoughts, comments, and ratings are my own.