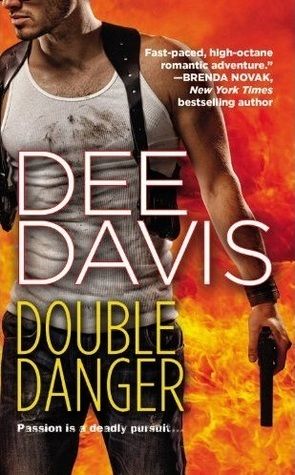 Title:
Double Danger
Series:
A-Tac, #
Author:
Dee Davis
Genre:
Romantic Suspense
Source:
NetGalley
Publisher:
Grand Central Publishing
Published:
December 18, 2012
Rating
:

Thanks to the publisher, Grand Central Publishing, and NetGalley for the chance to read this early!
Romantic suspense at its best.
Double Danger is another thrilling installment from Dee Davis's A-Tac series and since each book is better than the last; this is another suspense filled adventure. Davis has perfected the romance suspense genre. She has written a tale that maintains the perfect balance between romance and suspense. I enjoy when the suspense does not overtake the romance, but instead complements it.
The reader is provided with one of my favorite troupes, second-chance love. The hero, Simon, has two regrets in his life and both relate to his best friend, Ryan – (1) coveting his woman & (2) getting him killed. I loved the kick ass heroine, Jillian. They star in the sweetest of love stories; this couple never expected to find love ~ especially with each other. Of course the entire A-Tac team turns up so there's also some great secondary characters who when tied together with the international crime organization hell bent on facilitating a major terrorist agenda – it is everything you could possibly want in romantic suspense.
Disclosure: This ebook was provided to me free of charge through NetGalley for the sole purpose of an honest review. All thoughts, comments, and ratings are my own.