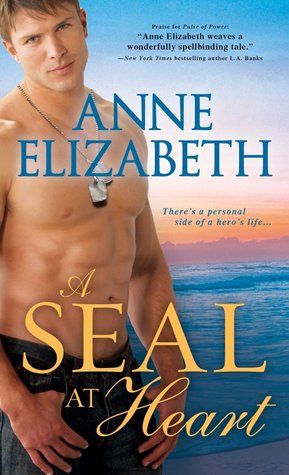 Title:
A SEAL at Heart
Author:
Anne Elizabeth
Genre:
Contemporary Romance
Source:
NetGalley
Publisher:
Sourcebooks
Published:
December 4, 2012
Rating
:

Thanks to the publisher, Sourcebooks, and NetGalley for the chance to read this early!
This story obtained my interest immediately. It substained it throughtout most of the book, but nearing the end ultimatly lost the ablility to retain. Almost a DNF, I discovered that both a well-crafted story and character were not enough to maintain the story, something was missing.
Disclosure: NetGalley provided this ebook to me free of charge for the sole purpose of an honest review. All thoughts, comments, and ratings are my own.