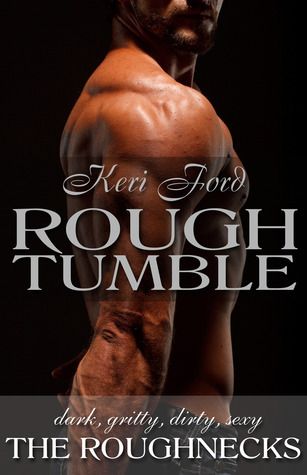 Title:
Rough Tumble
Series:
The Roughnecks #3
Author:
Keri Ford
Genre:
Contemporary Romance
Source:
Author; Digital
Rating
:

When I received this book I already had 5 books due for review but, I did the naughty thing and tossed them all aside to read this – I just couldn't wait.
This is my first book by this author – This book does reference characters from the previous 2 books in the roughneck series but it can stand alone. Also I noticed she has another series – all of which are now on my TBR shelf. This short novella is complete with fantastic characters – the tension between Tonya & Trent is perfectly constructed; the drama between them is often caused by insecurities and doubt. My favorite thing, other than the romance, was that the author gave an incredible amount of depth to her characters – so much that they often surprised me. There were sides to Trent that were completely unexpected (I am not going to spoil it for you) – I loved it!
Disclosure: This ebook was provided to me free of charge through NetGalley for the sole purpose of an honest review. All thoughts, comments, and ratings are my own.