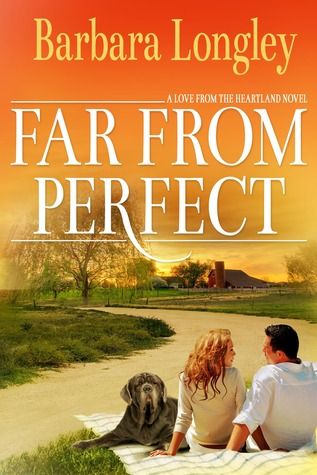 Title:
Far From Perfect
Series:
Perfect, Indiana #1
Author:
Barbara Longley
Genre:
Contemporary Romance
Source:
Amazon Vine; Paperback
Publisher:
Montlake Romance
Published:
October 23, 2012
Rating
:

Received the ARC from Amazon Vine.
For Ceejay, the tightly knit community of Prefect Indiana isn't the haven its namesake suggests; it represents abandonment compounded with the dreams she hasn't been able to realize. However, for Noah, an outsider looking for a way to make peace with the man he once – it seems to be just that prefect. While both Ceejay and Noah struggle to deal with their haunting past; each is faced with desperate, unpredictable, and often intimate feeling toward the other - a relationship, of any kind, has its share of risks— but neither seems willing/able to open their hearts one more time…maybe together they can meld their broken dreams into a future together.
This is my first book by this author, but I have got to give her credit - she pulled out all the emotional stops with this debut to her contemporary-romance series. The book was very compelling -- I connected instantly with the characters, especially Ceejay, and just wanted hug her. I love to read books where I feel invested in the characters.
I'm hooked, there were great supporting secondary characters including Noah's sister, Paige. She is the heroine in the next installment,
Difference a Day Makes, The
– along with Ryan Mallory, a member of Noah's military brigade. Read an excerpt
Here
Disclosure: This paperback book was provided to me free of charge through Amazon Vine for the sole purpose of an honest review. All thoughts, comments, and ratings are my own.