Welcome Linda Carroll-Bradd
Thanks to Books Books and More Books for hosting this blog.
My story, Wishes Come True in the Christmas Magic anthology, features a heroine whose family has owned a bakery in the small town of Dorado, Texas for 45 years. Tora wants something outside the confines of the Sugar 'n Spice shop, outside of the city limits and intends to sell the shop and explore life's options. Until she is distracted by a handsome widower, Ryan Dawson, who has returned to raise his 5-year-old daughter in Dorado. Once Ryan meets Tora, he's determined to have enough time for them to get acquainted and gets the townspeople involved in his plan.
The story idea came because as human beings, most of us yearn for something we don't have. City folks think about like in a slower-paced small town, those living in rural areas often complain about how far they have to drive to pick up groceries. People in cramped apartments wish for a ranch—style house; those in big houses want to downsize to spend less time cleaning. The bakery fit into the plot because I love to bake and the research sounded fun, which it was.
I hope you'll be intrigued and will want to enter the contest for a chance to win a copy of Christmas Magic released by Still Moments Publishing.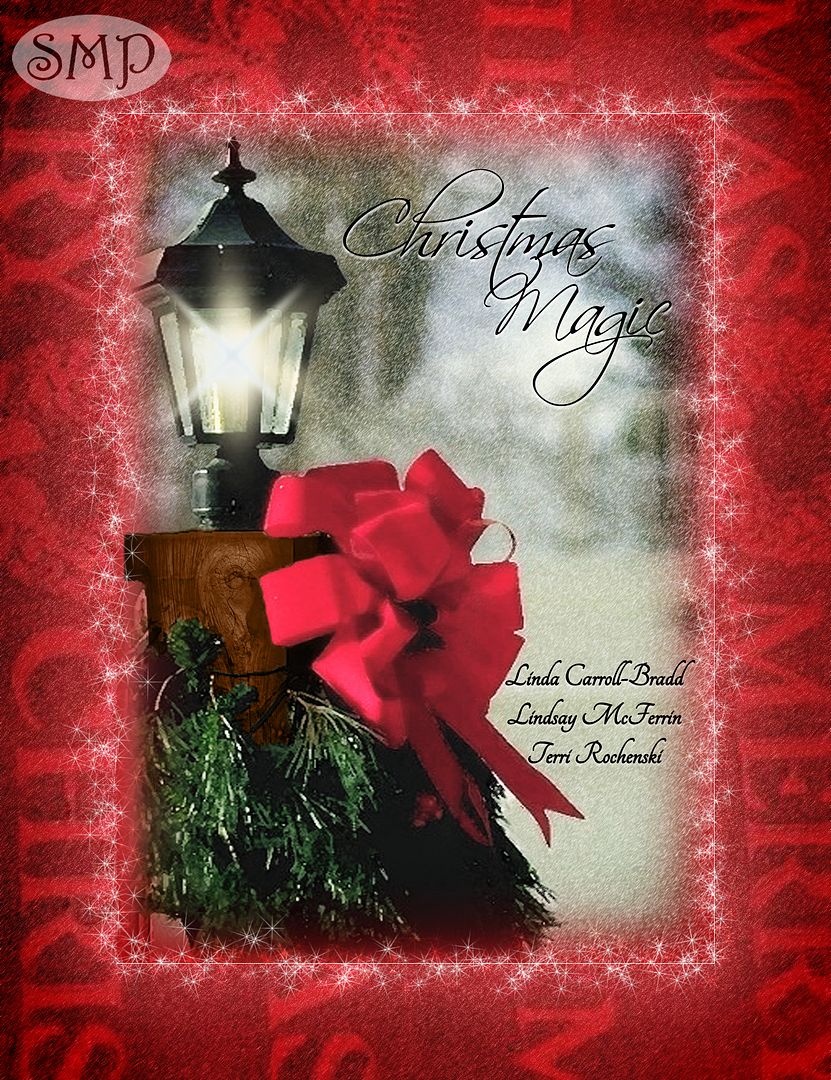 Title:
Christmas Magic Anthology
Authors:
Linda Carroll-Bradd
Lindsay McFerrin
Terri Rochenski
Genre:
Contemporary Romance
Source:
Publisher
Publisher:
Still Moments Publishing
Published:
November 12, 2012







Now is the time when many readers are looking forward to getting in the mood for the holidays by reading romance novels with a Christmas theme. This collection is especially nice...the three lovely holiday stories in this collection are the perfect thing to read at the holidays when things are stressed.
Wishes Come True by Linda Carroll-Bradd
This is a delightful holiday tale about who small-town girl wants to sell her family's bakery then relocate to the big city. Her plans get altered slightly when the town's golden boy returns home to raise his daughter. Everything is better with sprinkles...
Disclosure: The publisher, Still Moments Publishing, provided this e-book to me free of charge for the sole purpose of an honest review. All thoughts, comments, and ratings are my own.

Fill Out the Rafflecopter Below to Win a Holiday Gift Pack.
Include your email with any/all comments.
a Rafflecopter giveaway