Welcome Terri Rochenski
Negative Criticism: Every Writer's Bane
Since my two anthology releases this month – Make Believe with
J. Taylor Publishing
and Christmas Magic with
Still Moments Publishing
– I've seen negative feedback in a whole new light.
Writer forums and critiques from your peers are all fine and well. They help us hone our craft. I can handle when someone slashes away at my manuscript, offering advice and suggestions to help my prose, plot, or characters.
But when you've been offered a contract and that release day finally arrives – the day you've waited for and waited for – and some random reader doesn't like your story? *gasp* They bash its ending, its lack of tension, blah blah blah. That's what it is to me anyway.
A bunch of BLAH.
I've come to realize that we as authors can't please every reader every time. Even our friends. The ones we think we can count on to pat our backs and edify us 'til we're puffed up like bloated cows.
Remember this: You have something they probably don't have – a feather in your publication hat. You've striven and conquered. Keep a little file somewhere of the
positive
reviews you've gotten. Frame a few lines & hang it above your work station.
Don't let their poisonous words fester and become your muse's downfall. Build yourself up with reminders that there are those who enjoy your writing. They're the only ones that count.
#
Blurb:
Beginning of Forever
by Terri Rochenski
When Wayne Edwards moves to town, Lillian Davis experiences stirrings she thought were long dead. Guilt ridden over betraying her deceased husband and the feelings Wayne inspires, Lillian reluctantly lets him in. Secrets of the past – an old promise emerges, but will it threaten their forever?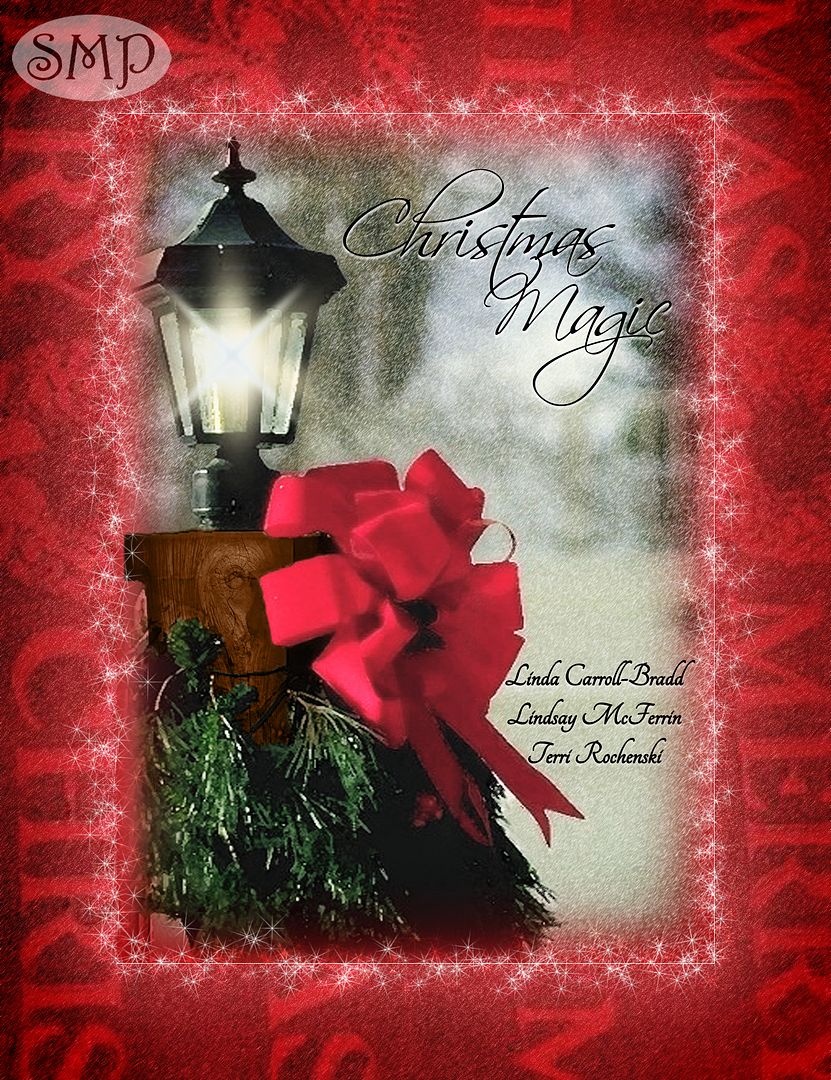 Title:
Christmas Magic Anthology
Authors:
Linda Carroll-Bradd
Lindsay McFerrin
Terri Rochenski
Genre:
Contemporary Romance
Source:
Publisher
Publisher:
Still Moments Publishing
Published:
November 12, 2012







Now is the time when many readers are looking forward to getting in the mood for the holidays by reading romance novels with a Christmas theme. This collection is especially nice...the three lovely holiday stories in this collection are the perfect thing to read at the holidays when things are stressed.

Beginning of Forever by Terri Rochenski

At first I wasn't sure where this story was going. The more I read, the more I liked the story line. This story was about people re-opening their hearts and turning grief into love. This story has a wonderful Christmas ending. Curl up in a chair, wrap yourself in a blanket, drink some hot cocoa, have some warm cookies and enjoy this story. I did! This is my favorite of the three.

Disclosure: The publisher, Still Moments Publishing, provided this e-book to me free of charge for the sole purpose of an honest review. All thoughts, comments, and ratings are my own.

Fill Out the Rafflecopter Below to Win a Holiday Gift Pack.
Include your email with any/all comments.
a Rafflecopter giveaway