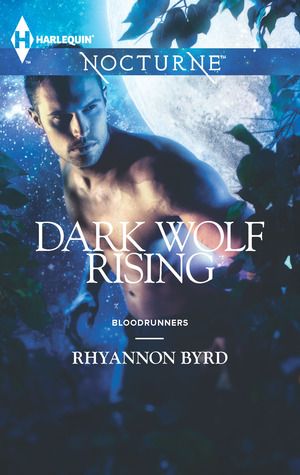 Title: Dark Wolf Rising
Series: Bloodrunners
Author: Mina Carter
Genre: Paranormal Romance
Source: NetGallry; Harlequin
Publication Date: December 18, 2012

Eric Drake, a powerful Dark Wolf, has never trusted himself around human females-preferring to mate only within his pack. That is, until he encounters Chelsea Smart snooping around Silvercrest pack land in search of her missing sister. Secretly, Chelsea thinks Eric is the sexiest man she's ever seen, though she is wary of his potent Alpha energy. Then it's discovered that Chelsea's sister is being held by a pack of vicious Lycans, and Eric heroically leaps into action. Now, Chelsea will risk everything-her body and soul-to surrender to the passion that will mark her as Eric's woman for all eternity...if they survive.



THE DARK WOLF

A Dark Wolf bloodline is the purest

of the Lycan Race.

They are the most primal and powerful of their kind.

Visceral. Predatory.

Creatures of Instinct and hunger.

They are the potential for all things good and evil.

And when it comes to humans…they are a deadly nightmare just waiting to happen.

DARK WOLF RISING

Something dark is coming...




Thanks to the publisher, Harlequin, and NetGalley for the chance to read Dark Wolf Rising early - it feels like I have been waiting forever - oh wait...I have! Totally worth the wait!




I discovered the Blood Runners series after reading Rhyannon Byrd's Primal Instinct series; it was the first Nocturne imprint I read – I was instantly hooked. It is always a struggle for me to put a Ryhannon Byrd novel down, and this one was no exception…it held my attention from the very first page.




Even though, this is the fourth in the series it can be read as a standalone without missing a beat. This unique supernatural world isn't a complex one; the reader is quickly made to feel right at home...as if you have lived in the Alley forever.

I highly recommended this installment for all paranormal romance lover (especially those with a penchant for sexy shape shifter stories!
Disclosure: This ebook was provided to me free of charge through NetGalley for the sole purpose of an honest review. All thoughts, comments, and ratings are my own.