Welcome Lilliana Anderson!
Why I write Romance
Before I start, I want to say a BIG thank you to Book, Books, and More Books, for hosting me today! It's an honour to guest post on your Blog!
As an author, the first question people tend to ask you is, what type of books do you write? Often followed with a why?
The answer is - as a reader, I've always loved to read a wide variety of genres, but over the last few years, I have found myself drawn more and more to the romance section. I LOVE books that leave you smiling – especially when the real world doesn't do that for us as often as we'd like.
These days, I feel that if there isn't a strong love connection in a book, then, for me – it was missing something.
So when I started writing fiction, I naturally drifted towards writing about relationships in an attempt to explore the beauty and realism of a burgeoning relationship. Emotions are high, and hearts can easily sway one way or the other – I love it! I love the attraction, the sensuality, the electricity of a new relationship, which – let's face it, dies down into a more companionable love that is our day to day world.
When I finish writing a book, my hope is that it will be a nice, easy, Sunday read, and that it will leave someone sighing – happy that the characters got their HEA.
Katrina Mahoney has a very full life attending university to study a law degree, training for triathlons and now she is working part time as well. She couldn't possibly find time for a relationship, especially after her last one ended so catastrophically.




Right now she is content focusing on work, study and training while hanging out with her best friend David Taylor, a womaniser with a heart of gold that would do anything for Katrina – except watch her get hurt again.




That is, until the dashing Elliot Roberts, a junior solicitor from her work, shows an interest in her despite their office's 'No Dating' policy.




Katrina struggles with following her heart or following her mind and has trouble seeing where her heart truly lies.




Warning: This title is intended for readers over the age of 18 as it contains adult sexual situations and/or adult language which may be considered offensive to some readers.
Excerpt (Chapter 12)
Elliot was already there when I reached the sports bar, leaning up against the wall outside it looking at his phone. He was wearing a pair of faded blue jeans and a white v-neck t-shirt. His hair was sticking up and messy from sleeping - he looked positively delicious.
The corridor we were in was pretty quiet so the clack of my heels could be heard as I walked towards him, alerting him to my presence. He stood up properly and gave me the most brilliant smile I have ever seen on him. It made my chest swell, and I impulsively started to run to him, jumping into his arms as he captured me in a passionate kiss that had me melting on the spot.
He broke away and smiled at me, brushing my hair out of my face. "I was dreaming about you when you called me," he murmured.
A little ripple skittered through my stomach and shot down between my legs. "Good dreams I hope," I purred, leaning into him.
"Let's get out of here, and I'll show you"
About the Author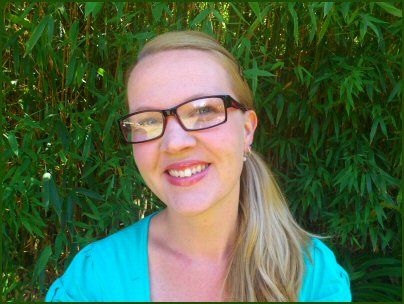 Australian born and bred, Lilliana Anderson has always loved to read and write considering it the best form of escapism that the world has to offer. Besides writing Angelien's biographical trilogy, she also writes contemporary romance and drama all set within Australia.
When she isn't writing she is a wife, and a mother to four children. She has worked in a variety of industries and studied humanities before transferring to commerce/law at university.
She currently lives a fairly quiet life in suburban Melbourne.
Connect with Lilliana Anderson

Prize is a signed print copy of "A Beautiful Struggle".
Contest is tour-wide, open internationally and ends Apr 15.
Must be 18 years of age or older to enter
a Rafflecopter giveaway